FBK's Economic Club Experts Discuss Business Optimism
26.02.2019
What is the place of our country in the global business optimism index? What affects the outlook? Do international indices reflect Russia's reality? These were some of the questions discussed by top Russian experts at the meeting of FBK's Economic Club.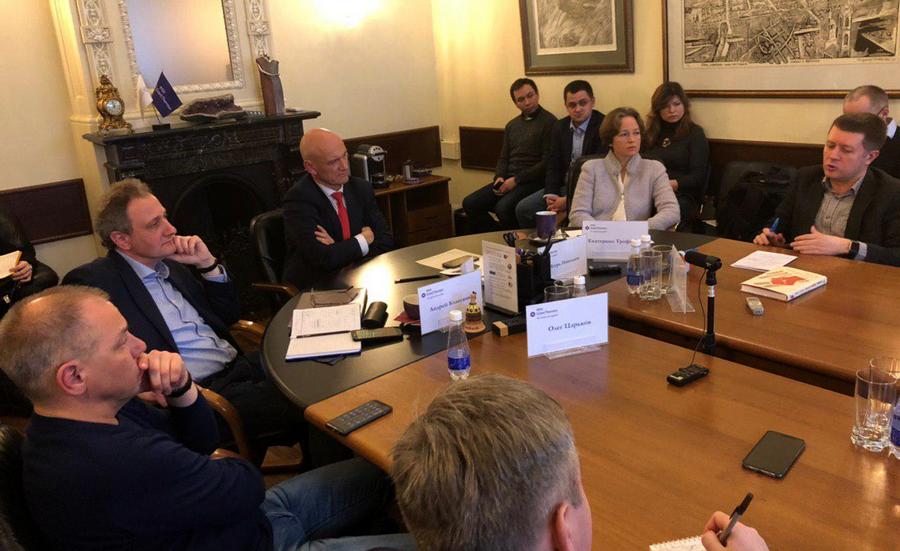 In his opening speech Igor Nikolaev, Director of FBK Strategic Analysis Institute, presented the findings of the international survey conducted by Grant Thornton International, which gathered responses about the outlook of national economies from business leaders in 35 countries. In this list Russia is the third least optimistic economy with only South Korea and Japan falling behind. While Ireland, Finland, New Zealand, India and Brazil top the list of the countries that feel confident about the future.
Igor Nikolaev noted that global business optimism stands at 39%, a significant decline from 54% in Q2 2018. This is the weakest optimism score recorded since 2016. "Economic uncertainty is named in the survey as one of the main reasons. In Russia, confidence in the future has also been falling because of the lack of skilled workforce, growth of the bureaucracy, contraction of demand, as well as financial and infrastructure constraints," the expert said. 
Ekaterina Trofimova, ex-Chief Executive Officer at the Analytical Credit Rating Agency, noted that optimism is affected by cultural distortions and is not always connected with the actual economic growth. It rather depends on whether businesses see the possibilities for future growth. That is why there are pessimists in countries with rather good economies and vice versa. "Respondents who take part in such surveys mean different things when answering the questions. That is why although the economy has grown, Russian businesses are pessimistic about the future," she said.
Oleg Tsarkov, CEO at Phoenix Advisors, explained the reasons. "Accumulated experience offers little room for optimism. So does the proclaimed economic growth, while household income has been dropping five years in a row," he said.
Levada Center Expert Denis Volkov said that a year and a half earlier a similar survey had been conducted among both foreign companies that operated in Russia and Russian companies. Foreigners, as usual, were afraid of uncertainty and private property safety issues, and regarded the work with Russian assets as toxic. Russians complained about the drop in income and demand, high foreign currency expenses associated with any local product, the government's involvement in the economy, rising tax burden and frequent audits by regulators.  "To sum it up, there was not much optimism then either. There were various concerns, many of which have come true by now," Denis Volkov said.
FBK Economic Club is a unique discussion platform where journalists can meet well-known economists, politicians and public officials in order to discuss a wide variety of economic issues. Analytical reports prepared by FBK are also presented in the Club.